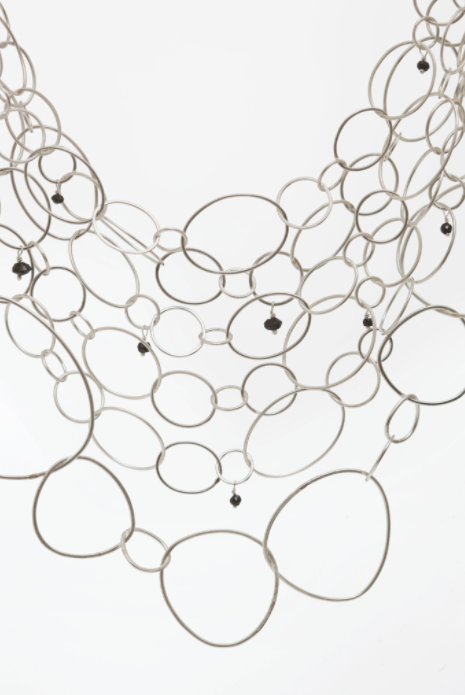 Very Thin collier
A necklace with cascades of enlarged links which become alive organically in relation to the body. Like a mobile it constantly changes form according to movements and thus becomes part of the body that carries it.
Each and every link is formed, soldered and hand forged, so mind bogglingly thin that you almost can not believe it. For effect the links are mixed with small black Spinels. The signature - a tiny silverplate – is hooked on as part of the jewelry.
A unique detachable spiral clasp enabling the necklace to be styled in an unlimited number of ways.
60 cm.